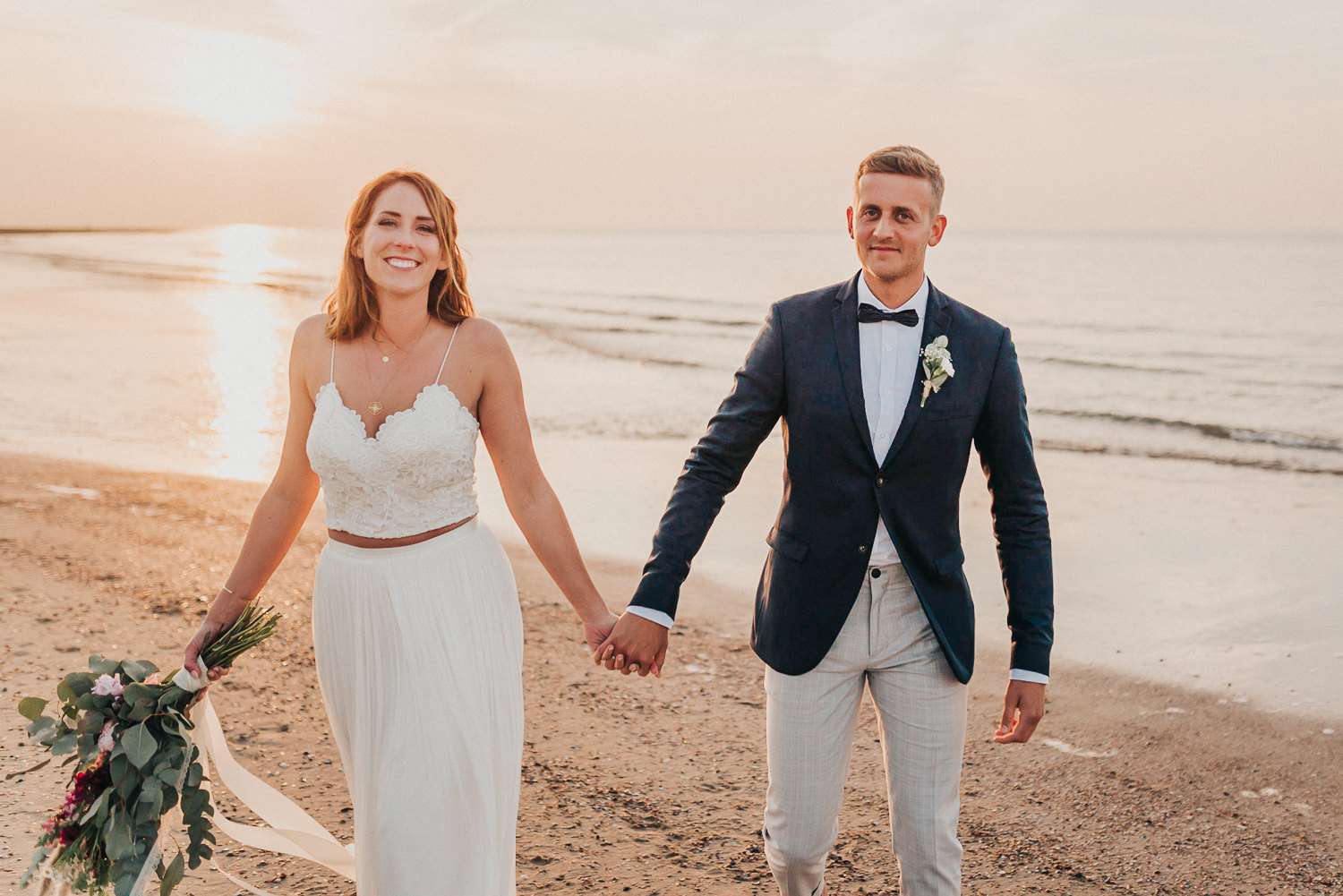 Wunderschöne Strandhochzeit in Holland
Wow, was für eine Traumhochzeit! So viele intensive Momente und so viel Liebe – ganz oft musste auch ich ein paar Tränchen verdrücken. C & A haben sich Ende Mai das Ja-Wort in einer freien Trauung am Strand gegeben. Ihre Location, der Strandpaviljoen Corazon, liegt direkt am Strand von Ellemeet in den Niederlanden. Mit ihrer warmen, herzlichen Art haben mich die beiden als Hochzeitsfotografin an ihrer Liebe teilhaben lassen und ich bin ganz verliebt in die Bilder.
Wow, what a dream wedding! So many intense moments and so much love – even I had to shun a few tears. C & A got to say their "I do's" in a ceremony on the beach. The location, the Strandpaviljoen Corazon, is located right on the beach of Ellemeet in the Netherlands.
With their warm, heartfelt nature, they let me share their love as a wedding photographer and I am in love with the pictures. A beach wedding is the dream of many wedding photographers and I am grateful to have been part of this wonderful celebration. The bridal pair shoot on the beach in the sunset was then after the free wedding the absolute highlight of the day.
Here is the feedback of the two:
Dear Jana, a big thank you for your great work. Thanks to you, we can always review this wonderful day full of love. You have managed to capture it in such a unique way, the magic of the moment, the incredible love and the many emotions so naturally and aptly. Through your heartfelt nature you have also managed that the couple shooting was a very loving moment for us. Even before the wedding, you helped us with words and deeds, gave us helpful tips and gave us positive feedback with our desire to celebrate a relaxed wedding according to our wishes. With your incredible sensitivity, talent and skill, you made sure that we can not get enough of our wedding pictures – with all our loved ones. We thank you very much!
-C&A